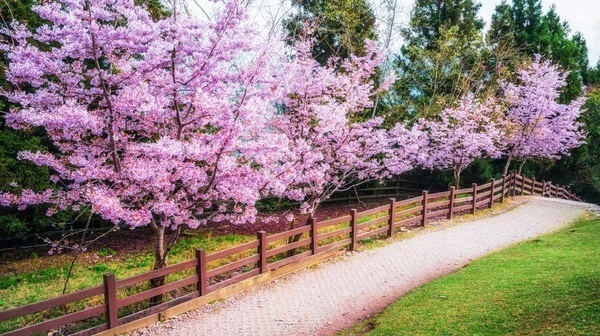 Keep the Color in Your Winter Garden
When it comes to landscaping, winter does not have to be synonymous with gray and drab. In Florida, several types of trees display colorful foliage throughout the cool season. A property can also be brightened up with pots, beds, and banks of glorious winter annuals.
Spring, summer, and fall colors are part of what make gardens and landscapes so visually appealing. If you're grieving the colors that have begun to fade, not to worry. In the winter, keeping color in your garden is absolutely possible but might require planning ahead and thoughtful planting.
Trees and Shrubs
Let's start off with trees and shrubs that will provide color year-round. Florida's coldest season is relatively brief compared with other parts of the United States, but these plants will deliver beautiful pinks, whites, and yellows even in mid-winter.
Red Maple
This tree's most famous display occurs in the fall, but its red flowers bloom in late winter and early spring. Of course, a mature red maple takes many years to grow, but it is a beautiful thing to behold.
Hong Kong Orchid Tree
Our friends in South Florida can bask in the glory of this tree's pinks, roses, and purples during the summer, fall, and winter. One Hong Kong Orchid is all it takes to brighten up an otherwise drab garden.
Eastern Redbud
Our favorite trees for Florida are the native plants, including the eastern redbud. The clusters of white or pink flowers bursting into full bloom signal the coming of spring and the end of winter.
Floridians in southern parts of the state can enjoy full blooms of this shrub in February. The many colors it comes in practically scream, "Paradise!"
Taiwan Cherry
January and February call forth the brilliance of this tree that can be enjoyed by those in the central and northern parts of Florida. Animal lovers will appreciate this tree's fruit, which attract many birds.
Flowers
If you're reading this now and want a colorful garden in the next week or two, the trees we mentioned above won't help much. Here's where the flowers come in. Easy to plant and a quick source of color, winter annuals are a great bet for most Florida homeowners.
Pansy
These cold-tolerant flowers can be planted in the winter and enjoyed into April, May, or June. They are compact, and so fit perfectly in small places where other plants might not be well-suited.
Violas
Smaller than pansies, violas come in a variety of colors. If you're looking to get especially creative, they're also edible! Make sure they get plenty of sun.
Calendula
Calendula's gorgeous yellows or oranges will provide variety that may be hard to find elsewhere. If you choose to plant this flower, you might be interested to learn of some of its historical uses, including as a dye, cooking ingredient, and religious symbol.
Geranium
Geraniums can be planted in Central and South Florida from October to March. They don't handle frost well, so should be planted in North Florida only when there's no remaining threat. Their red, white, or pink flowers bring a cheerful splash to any flower bed.
Paint the Garden Red
Have fun with choosing cool-season plants to provide the color you're craving. There are plenty of options, any number of which are a great fit for any home or garden.