Florida's preferred landscape maintenance provider since 1993.
Unparalleled industry knowledge coupled with the friendly service of a small operation delivers a package that leaves our clients with a beautiful, well-maintained landscape that attracts people, adds to their property value, and contributes to their success.
History
Floralawn was founded in 1993 by Rob Averitt and Rich McDonald. This partnership was created out of the desire to build a company that customers would find easy to work with, cost effective, and above all—deliver the utmost quality. Through sales, acquisitions, and a customer retention rate of over 95%, Floralawn has always put the needs of the customer first. In April 2010, Floralawn acquired Polk Pump & Irrigation, which added the final dimension to the phrase "Total Property Maintenance."
1993

Floralawn Founded

Floralawn was founded in 1993 by Rob Averitt and Rich McDonald. This partnership was created out of the desire to build a company that customers would find easy to work with, cost effective, and above all—deliver the utmost quality.

2008

Premier Lawn & Pest Aquired

Floralawn acquires Premier Lawn & Pest that allows the company to offer fertilization and pesticide services. While expanding their initial customer base, this acquisition enables Floralawn to rapidly expand.

2010

Polk Pump & Irrigation Acquired

In April 2010, Floralawn acquired Polk Pump & Irrigation, which added the final dimension to the phrase "Total Property Maintenance."

2011

Floralawn Rebrands

Floralawn rebrands and innovates the way landscape maintenance companies communicate, propose, and treat their customers. It ultimately leads to a customer retention rate of over 95%.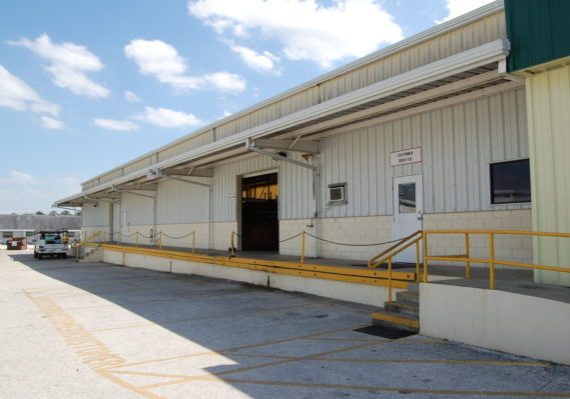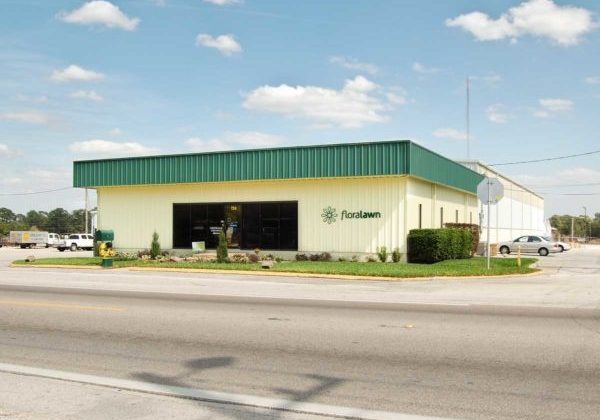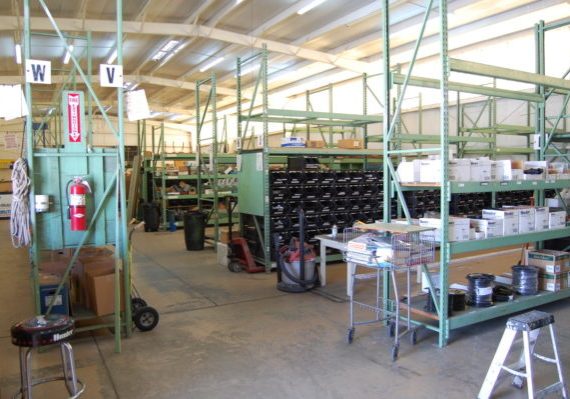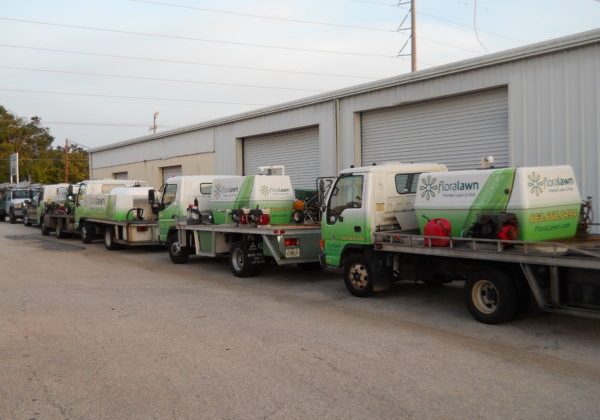 Our Approach
A proactive approach is paramount when maintaining any property or community. We understand that no two properties are alike; each has different needs and demands that must be treated uniquely. Our employees are diligently trained to treat each property as their own and realize that one size does not fit all.
Our Vision
Floralawn's vision is to be the most preferred landscape maintenance provider in Florida to the association, commercial, and residential markets, thus providing a profitable return. Additionally, Floralawn strives to create a stable yet scalable enriching atmosphere and culture for our employees and customers through a service-oriented approach.
Knowledge
With constant training and continuing education of each staff member, we pride ourselves on the ability to be an expert source of knowledge in all aspects of property maintenance. Our team of professionals are recognized as experts in their respective fields, covering everything from sustainable landscape to the latest irrigation technology. This expert knowledge not only helps us excel in the landscape arena, but is also valuable in educating our clientele.
Who We are Today
Expansion during a time of sluggish economic activity has always been possible due to Floralawn's financial strength and its commitment to never turning away from the company's core vision. Floralawn has since become one of Central Florida's most trusted landscape maintenance companies and enjoys a diversity of services available to our clients that no other company can match. Floralawn is a proud member of both the Lakeland and Winter Haven Chambers of Commerce and is highly involved with the Community Association Institute.
Rob Averitt
President
Rob Averitt attended the University of South Florida, where he received his degree in Business Administration. Through hard work, dedication, and steadfast faith, Rob and his best friend Rich turned Floralawn from a dream into the industry leader that it is today. Rob holds Certified Pest Control Operator's licenses in both Turf & Ornamentals and General Household Pest Control. Rob, a Florida native, is also a Landscape Designer. He leads his company by example and always puts the customer first.
Lucas Martin
Vice President
Lucas Martin graduated from University of Missouri with a B.S. in Horticulture with emphasis on Turfgrass Management. He moved to Florida in 2002 as the Superintendant of a golf course and has since joined the Floralawn team. Lucas is extremely involved in networking associations like Community Associations Institute both in Orlando and Tampa. He is also on the Board of Directors for the Polk County Builders Association.
Brad Thompson
Solivita Branch Manager
Brad Thompson has over 18 years of experience in the landscape industry, ranging from major landscape installations to managing large-scale commercial accounts. Brad's knowledge of landscape and maintenance shines due to his extensive experience in Central Florida. Being an industry expert, Brad is utilized as a source of knowledge for every aspect of landscape maintenance. He is also certified in Rainbird's Maxicom 2-wire systems.
Rich Medlong
Fertilization & Pesticide Manager
Rich Medlong started in the horticulture industry in 1995 as a humble service technician for a large pest control company. To present day, Rich has over 18 years of experience in the pest control industry. During his 18-year stretch in the industry, Rich has been able to gain extensive knowledge in both commerical and residential applications. Rich not only started out as a service technician, but has managed large horticulture companies. Rich is a proven expert in the horticulture industry.
Chris Semko
Orlando Branch Manager
Chris Semko attended Southeastern University where he received his degree in Business Management and Leadership. He has over seven years of Green Industry experience under his belt and has been a valued member of the Floralawn Team since 2006. Chris' "customer comes first" philosophy makes him an asset to each and every property Floralawn expertly maintains.
Harold Simmons
Landscape Manager
Harold Simmons has over 20 years experience in the Green Industry. During his 20 years, Harold's portfolio includes design, installation, and maintenance of golf courses, master planned landscape, and large-scale irrigation. In addition to his design and installation skills, Harold has also managed large-scale commercial and residential accounts.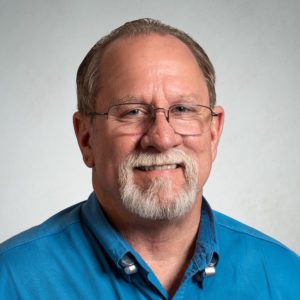 Russ Prophit CID, CIC, CLIA, CLWM
Irrigation Manager
Russel is a second-generation green industry professional with over 4 decades of experience in the irrigation and landscape industry. His experience in all phases of the industry from design, installation, service, consulting and training, Russel provides a level of expertise which is hard to match by most firms in this industry. Russel holds multiple certifications from the Irrigation Association that include design, contracting, auditing and water management. For the past 2 decades Russel has focused his work in Irrigation and Water Management with a emphasis of working with central control and cloud based irrigation control systems utilizing ET based and soil moisture sensors as well as upgrades to increase efficiency by correcting coverage and/or hydraulic issues within existing systems.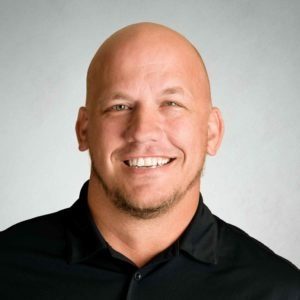 Kevin Smith
Account Manager
Kevin Smith is a Florida native who came to Floralawn with extensive experience in the pest control industry. Beginning as a spray tech in a Lakeland pest control company, he worked his way up to manager, a position he held for 14 years. Drawing on this breadth of knowledge, he now enjoys delivering attentive, comprehensive service to the diverse Floralawn properties under his care.
Damon Smith
Account Manager
Florida born and raised, Damon Smith owned and operated a successful 17-year lawn-care service with long-term residential and commercial clients. Expert in all aspects of lawn maintenance including irrigation and tree care, Damon now oversees the care of multiple Floralawn properties. He loves working with customers and producing high-quality results. When he's not on the job, he can be found enjoying his family or hunting and fishing in the great outdoors.
How Can We Help?
Let us customize a landscape plan that meets the unique demands of your property. Partner with a team of experts who have decades of industry knowledge.