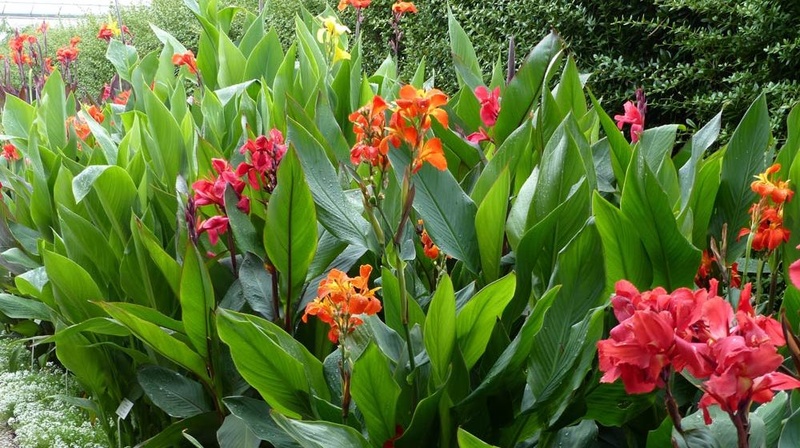 Get Those Bulbs in the Ground
Successfully planting bulbs this year requires the right timing, location, and care. And for many, the time is now! With the right conditions, beautiful spring and summer blooms are just around the corner. Let's talk about how to make it happen.
March 20 marks the beginning of spring, and in Florida, this means growers can start planting warm-season crops. Getting bulbs into the ground at the appropriate time in the year gives them the highest chance to thrive—and now is that time. This blog addresses other variables, including planting location on your property, considerations based on your location in Florida, and water and fertilizer needs. 
Which Bulbs to Plant Now
The state of Florida sprawls across several heat zones, which means southern, central, and northern Florida gardeners must plant and care for bulbs in different ways at different times.
North Florida
In north Florida, plant gloriosa, canna, and dahlia in March to get flowering bulbs in the spring and summer. For best success, modify the planting beds with organic matter. Any of these three bulb beauties are sure to add color and pop to your garden.
Central Florida
Caladium planted in March will bring forth a taste of the tropics this summer. Caladium's large, shade-loving colorful leaves provide a splash of interest to areas that don't get much direct sunlight.
South Florida
Caladium will also do well farther south. Gladiola corms are another good option if they are planted four inches deep and six inches apart and are staked as they gain height.
Which Bulbs to Put Where
A second planting variable is location on a property. The amount of sunlight and moisture a given area receives will impact its suitability for certain bulbs.
Sunlight
No bulb will thrive in heavy shade, but light requirements for most bulbs range from shade to low light to sun.
For shadier areas, consider Amazon lilies. Too much sun will damage a bulb, so plant with that in mind. Blood lilies tolerate dappled sunlight but love the shade as well. Lightly shaded areas are suitable for walking iris, achimenes, and kaffir lily.
The hardier caladium will grow well in sun or shade, so save them for areas that more delicate plants won't tolerate.
Moisture
Some areas of your property might be perpetually soggy, and others may be out of reach of your irrigation system. Whatever the soil condition, there's a bulb for it.
The golden canna bulb variety grows best in marshy, boggy conditions, but other cultivars do well in moist soil with adequate drainage. For those places, try Black Knight or Tropicanna.
Moist soil is good for walking iris and Louisiana iris, too. Alocasia does well but can spread very quickly.
Daylilies prefer moist soil before they reach maturity, but after establishing themselves they weather drought well. Amaryllis, crinum, rain lily, spider lily, and society garlic are others that can sustain themselves on rainwater alone.
Watering and Fertilizing New Bulbs
March is a good time for planting bulbs, provided they're watered enough in this dry time of year. When the surface soil starts to feel dry, it's time to water until it's moist again. Ensure you're aware of your specific plant's needs since irrigation requirements vary. Now is also an important fertilizing time. Scatter the fertilizer, avoiding foliage and accumulation near green stems, and water immediately. Manure can be used as a substitute, too.