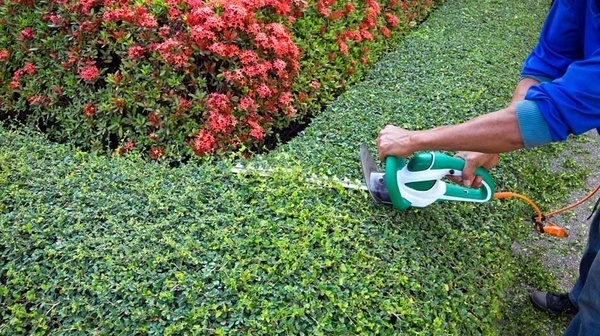 Selling Your Home? Spiff Up the Landscaping
It is no secret: the real estate market in Florida is hot! Houses that have been prepped well for selling are flying off the market. A few updates to the landscaping may be all that your home needs to be market-ready.
Here in Florida, the housing market is hot! It's not uncommon these days for a home to be listed and sold in a matter of hours. Selling a home may be less of an undertaking now than in years past, but it still needs to be in premium shape if you want to get top dollar.
Here we'll cover landscaping tasks everyone homeowner should consider doing to boost curb appeal in preparation for listing a house.
Make Your Beds
Some folks swear by making your bed every morning, saying that it sets up your whole day for success. We might make a similar claim about preparing your garden beds—it's a simple way to set up your home sale for success.
This doesn't mean you have to bring in the Better Homes & Gardens team. A layer of fresh mulch alone will do wonders to spruce up an old bed. Focus on those beds that potential buyers will see as they drive up and walk to the front door.
Even if you haven't re-mulched, do tidy up by string-trimming and pruning unruly plants. Hand-pull remaining weeds between the driveway and front door.
Trim Shrubs and Trees
Next, we suggest turning your attention to trees and shrubs that might need some TLC. This should mostly be a do-it-yourself task with the right tools.
Bushes and Small Trees
Small trees can usually be tended to with a pair of loppers. Use your best judgment and remove long branches that resemble a bad hair day. Again, don't overthink it; the primary goal is to remove distractions from a potential buyer's first impression so they can fall in love with your home.
Put the hedge trimmers to use to accomplish the same thing for your shrubs and topiaries.
Mature Trees
Most homeowners will need professional assistance with larger trees. Start the job by removing dead branches and shooters within reach. No need to pay someone if you can do that part.
Consult with your realtor for their advice on what to do next. They know the market, what buyers love, and what might present an unfavorable first impression. It's a good idea to spiff up the landscape, but only as much as is necessary to sell the home. Tree work gets expensive, quickly!
Lawn & Order
Potential buyers want to find a home they love. They'll be surveying each house for pros and cons, imagining their lives playing out on this property. Make that easier by keeping the lawn in order:
Mow the grass as often as it needs
Remove excessive ball moss and Spanish moss for a cleaner presentation
Edge along sidewalks and driveway
Keep in mind buyers may do a "drive-by" viewing before a scheduled in-home viewing to quickly rule out homes they don't like
For a final touch, consider adding pops of color around the property in the form of hanging planters or annuals in containers. Everything that sets your home apart from others will increase its desirability and curb appeal.