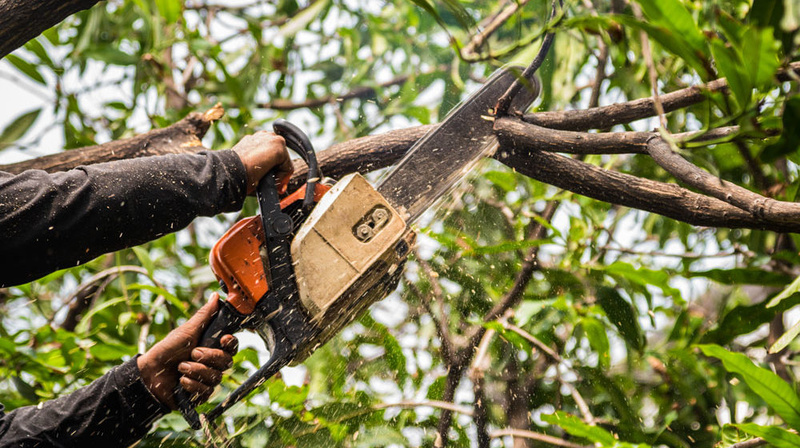 Get Ready Now for Summer Storms
Hurricane-force winds wreak havoc on Florida landscapes and homes, but there are steps you can take to reduce the potential for damage. Caring properly for your trees and being mindful of other objects around your house are simple ways to protect your property.
Hurricane season is almost here. We know it's coming every year from June 1 through November 30, but that doesn't mean Floridians are always properly prepared. On the contrary, thousands of people are caught off guard each time a storm makes landfall. That's why it is so important to make preparations now.
Colorado State University has published an early forecast of the 2019 storm season. The good news is that it predicts slightly below-normal storm activity. It offers some advice, though: prepare every single year no matter the forecast, because all it takes is one hurricane to change your life.
Preparing Your Trees
Despite the vast majority of hurricanes traveling forward at only 10-24 miles per hour, how many have nevertheless surprised unprepared Floridians? Doing the work now before the storm season arrives is crucial.
Start here with your trees:
Prune trees that are 15 feet tall or shorter than yourself. These smaller trees are manageable for most homeowners. Remove dead or dying branches with tree loppers or a pruning saw. Young or weak trees may need to be reinforced or removed altogether.
Identify trees that are vulnerable to high winds. Those that are newly planted (within five years or so), very old, not anchored by deep root systems, or are already leaning are most at-risk. Trees with thick canopies won't allow wind to pass through easily; consider having them thinned out.
Hire a professional arborist to evaluate your property. He or she will safely trim your larger trees and can assess work you've already completed on your own. If additional work needs to be done, or individual trees need to be taken out, follow the tree expert's advice.
Atlantic storm season is a busy time for tree care companies. Prepare your trees this spring while you have the time and before their schedules fill up.
Small Unsecured Items
Carefully survey your lawn and garden for anything that isn't secured to the ground. These otherwise-harmless objects can become as dangerous as a falling tree in high-speed winds.
Lay down heavy or tall objects like birdbaths and basketball hoops. Bring potted plants into the garage or foyer if you have space, and take down hanging plants, wind chimes, etc.
Think About the Future
Begin your spring by preparing for this year's hurricane season. Done well, your work will reduce the effort necessary in subsequent years. The tree that is leaning dangerously this year will still pose a risk next year if you don't take care of it, so protect your home and family now by removing it.
How you plant new trees, and which trees you choose, has a huge impact on your property's hurricane-readiness. As you plan your landscaping, consider these tips for planting trees in Florida:
Plant new trees far enough away from your house that they won't be a hazard if they are blown over.
Avoid planting trees in isolation. They are more wind-resistant when their roots systems interconnect with other tree roots.
Train young trees to grow with a single central trunk. Trees with a solid center are naturally more resistant to high winds.
Ready or not, Atlantic storms are coming. Fortunately, there are things you can do now before the season begins on June 1. Follow our advice to best prepare yourself and your property for this year and years to come.