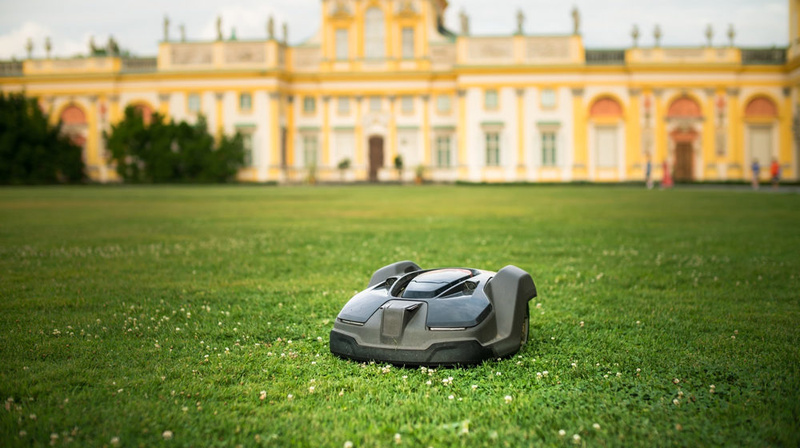 Techy Gift Roundup (for Your Florida Landscaper)
Whether it's a robotic lawn mower or the best outdoor security camera, the perfect techy gift for your Florida landscaper is out there, just waiting to be purchased. Here are some of our top suggestions for the 2020 holiday season.
It is already mid-November, and the holidays are upon us. Black Friday sales have begun, Cyber Monday sales have grown into a full Cyber Week, and the Christmas shopping frenzy is just around the corner.
Techy presents are advertised as the crème de la crème of holiday gifts—and the green-thumbed friend or family member in your life doesn't need to be left out!
Today we suggest our top tech choices for landscapers in 2020.
WORX Landroid
If you're tired of paying for a landscaping service but don't want to mow your lawn, this might be the answer you've been looking for. The cordless robotic lawn mower is GPS programmed for precise mowing of up to a half-acre.
It's quiet enough to run at night, navigates obstacles and tight spaces, and can be fully controlled via the Landroid app. What's not to love?!
Master Lock Bluetooth Padlock
If you ever used a padlock for a school locker, those many years ago, you know the frustration that comes with losing the key or forgetting your combination. That's a thing of the past with Master Lock's Bluetooth padlock.
The smartphone app controls locking and unlocking, sends tamper alerts, can grant temporary or unlimited access to others, and can even restrict access to set times.
Nest Cam IQ Outdoor
Creating the perfect home and garden is a process, and it's hard work. The first step to protecting what you've built may be a good monitoring system.
The Nest Cam IQ Outdoor records at 1080p and sends app notifications when it senses sound or movement. Two-way communication allows the homeowner to tell the GrubHub driver that you'll be right there or to let a potential package thief know that they're on camera.
The camera works independently, but premium features are available through a paid monthly subscription. 
Rachio 3 Smart Sprinkler Controller
The theme of extreme convenience continues with the Rachio 3 Smart Sprinkler Controller. Install it in less than 30 minutes and take full control with the accompanying app. Its hyperlocal weather forecasting and active weather intelligence mean that your sprinklers only run when necessary and needed—no more watering in the rain or snow.
View past usage and upcoming sprinkler schedules with ease.
Craftsman Smart Lawn Connected Kit
For anyone who isn't a small engine pro (that's most of us!), troubleshooting and resolving mechanical issues with a lawnmower can be a real pain. It's expensive to have it looked at, and surely it's something you could fix if you just knew what the problem was, right?
Cue the Craftsman Smart Lawn Connected Kit. Plug it into your compatible Craftsman mower and easily see what needs attention. The device even notifies you when it's time for routine maintenance like an oil change.
2020 has been a wild ride for everyone, but the techy gifts on the market this year are looking good. Choose the perfect present for your loved one to make their landscaping a bit easier and maybe even a little fun.