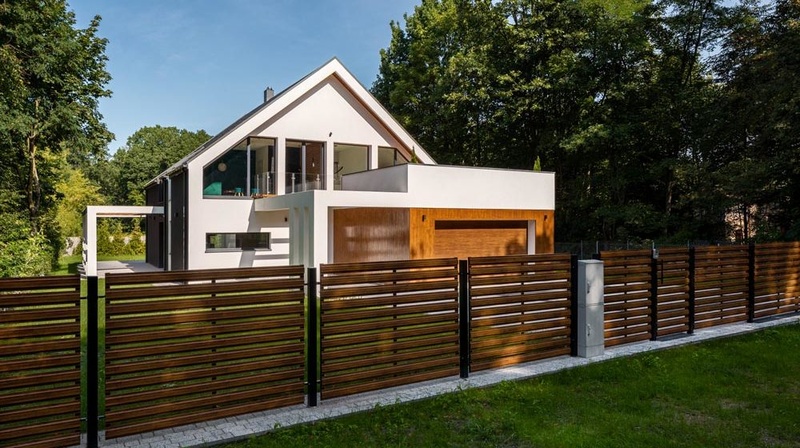 Fence Options for All Landscapes
Homeowners install fencing for a variety of reasons, including for privacy or to keep pets and children contained. Select the material based on what you want the fence to accomplish or provide, then decide whether to hire out the installation or do it yourself.
Homeowners choose to install fencing for various reasons—you might need to keep pets and children contained or you may simply desire more privacy. Because fences serve different purposes, selecting the appropriate material to accomplish each purpose is a must.
To help you make the best decision for your property, we'll provide a few general tips on fencing selection and describe the pros and cons of the most popular fence types.
General Tips
Before beginning your fence project, remember:
Any type of home improvement will be a balance of affordability and quality. Start by determining how much you are willing to spend on a fence.
Maintenance needs vary by material. Consider the time you are willing to spend keeping a fence in good condition.
What's the purpose? Low decorative fences and tall barbed wire fences accomplish entirely different things. Be clear from the outset what you want from your fence.
Choosing the Right Materials
Clear answers to the above questions are helpful when choosing between fencing materials since each one has its benefits and drawbacks.
Here is a summary of popular fence materials.
Wood
The most popular all-around option, wood fences are tried and true. And for good reason—there are numerous benefits to going with this traditional fencing material. A well-built wooden fence will be structurally solid and can provide plenty of privacy. Wood is not a cheap material, but if the fence is maintained, it will stay in good shape for years.
Aluminum
If customization is your highest priority, aluminum is the way to go. It enjoys a long life and only requires a coat of paint before it's ready to go. This metal is not as sturdy as some homeowners might expect, so it may not be a good option for keeping large, energetic dogs in the yard.
PVC
PVC fencing is cheap! Compared to the other materials in this article, it can't be beat on affordability. It washes easily, looks good, and repairs are simple. What PVC lacks in stability, it makes up for in privacy.
Metal
Metal fencing is a stunning addition to a property, instantly upping its curb appeal. It is costly upfront, however. How long do you plan to stay in the home? A metal fence will likely outlast you, provided you keep it weatherproof.
Chain-Link
Homeowners don't typically think about using chain-link around their front yard; this fencing is better suited for other areas. It offers no privacy but will keep most anything in or out. If undisturbed, chain-link will stay in place for decades. It requires little maintenance.
Barbed Wire
Install barbed wire fences at your own risk and only when absolutely appropriate. It is best used in low-traffic areas such as pastures or back-country property where pets or children will not get hurt. The benefits of barbed wire include affordability, availability, and a clear "Stay Out" message.
Shrubbery
If none of the above options suit you, you could also consider planting shrubs. This barrier will take longer to "install" since the plants will need to grow to fill out the privacy hedge. Shrubs require water and maintenance, but some homeowners prefer this natural barrier to a man-made fence. Our general tips apply to this "fencing" option as well.
Professional or DIY Installation?
The final decision is whether to have your fence professionally installed or to attempt it as a do-it-yourself project. The allure of saving some money is enough to sway many people toward the latter option but remember that professional installers make quick work of projects and usually guarantee the final product.