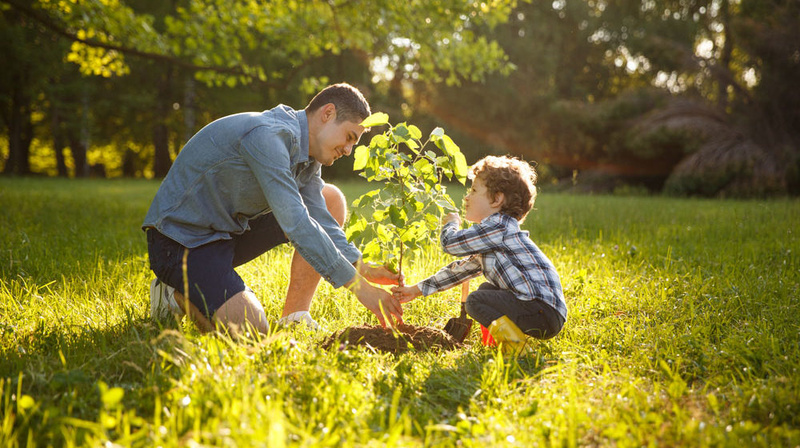 Florida's Arbor Day: Select the Best Trees for Your Property
Florida's Arbor Day is in January, when trees are dormant and receptive to transplanting. What tree type would best suit your property and preferences? Consider factors influencing optimal placement, including a tree's ability to block unsightly views, make statements, enhance your home, and reduce wind.
Arbor Day has historically been a day set aside for planting trees. The holiday was first celebrated in 1872 in Nebraska and soon became a national holiday. While National Arbor Day is in April, Florida's Arbor Day is much earlier. Falling on the third Friday of every January, Arbor Day was January 20th in the Sunshine State this year.
Why Plant Trees This Season?
Winter conditions, even in Florida, include shortened days, colder temperatures, and dry weather. Trees do not actively produce new fruit and leaves during this time and face lower demands, making it a perfect time for new plantings. Instead of immediately using energy to begin producing, trees planted in the winter have time to acclimate and can focus their energy on establishing a robust root system.
Choose the Right Trees
Planting a tree is a commitment and investment, especially compared to installing an annual plant that only lasts for a season. Trees take up space and are difficult to move, and as such, require careful consideration when selecting.
Do you want an evergreen or deciduous tree? There are pros and cons to each. Evergreens, like pine trees or the sweet bay magnolia, keep their leaves for most of the year and provide shade. Deciduous trees, such as the crape myrtle or red maple, lose their leaves during the winter, allowing the sun to pass through and provide warmth.
Do you want a flowering tree? If you would like an accent tree, you might choose a flowering tree – like a dogwood, redbud, or magnolia – that makes a statement.
How tall of a tree would you like? Think carefully about tree height. Before selecting a tree, research its expected height and width. If utility wires pass above your property, plant only small trees underneath. Consider the amount of shade a mature tree will cast over existing shrubs or garden beds.
Will the tree's fruits be problematic or beneficial? Some trees' fruits are lovely looking or edible, some are inconspicuous, and others are messy and annoying. If you are planting a tree near a walkway or driveway, avoid the species that will drop fruits and stain the concrete.
Considerations for Placement
The right location can make all the difference in a tree's ability to thrive, its effect on other plants, and your enjoyment. We recommend you evaluate your yard and determine which areas would welcome shade and which should have plenty of sunshine.
Next, consider how a tree can contribute to your property aesthetically and functionally. Uses for trees include the following:
Block undesirable views–plant a tree that, as it matures, will hide the view of buildings, towers, or other homes.
Make a statement–draw attention with an accent tree featuring pretty flowers, colorful fruits, unusual foliage, attractive bark, or fall color.
Frame your home or a vista–plant trees on either side of your home to keep the façade clear and welcoming; enhance the view of a lake or garden by framing it with trees.
Reduce wind–trees along the northwest side of your property can block some of the winter's cold gusts, keeping your property warmer and quieter and preventing dust from blowing in.