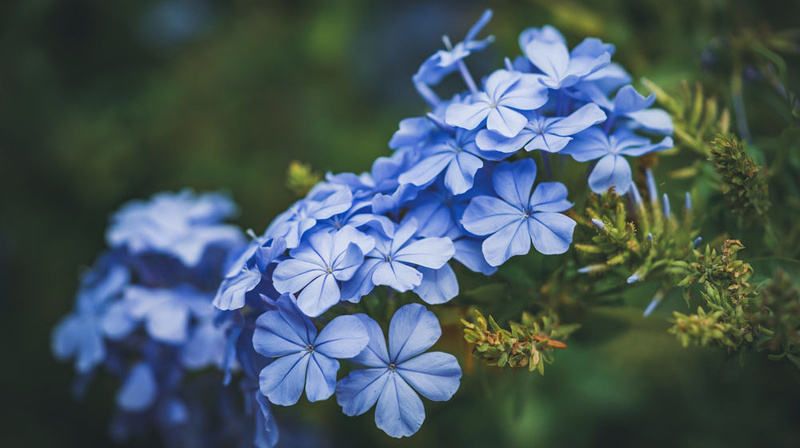 Two Lovely Shrubs to Beautify Your Florida Yard
When it comes to choosing the perfect shrubbery, plumbago and snow-on-the-mountain should be in the running. Both are beautiful, low-maintenance options for Florida homeowners that will add a subtle splash of color to any landscape.
When it comes to choosing the perfect shrubbery, Florida gardeners should always consider plumbago and snow-on-the-mountain. Once established, these shrubs will thrive in Florida and bring splashes of beauty to any yard.
This post gives a few of the highlights of each plant.
Plumbago
This evergreen shrub is an excellent choice for homeowners who love flowering plants. The pale blue flowers blossom for most of the year, creating a subtle dash of color that is easily maintained.
The sky flower, as it's sometimes known, can be contained for use in planters or behind a retaining wall to create a pretty cascade of foliage over the edge. In these places, trimming as necessary will keep plumbago pruned to a manageable size. Alternately, plumbago left to grow will extend out 8-10 feet and rise vertically to about the same height. This even makes it a candidate for a hedge.
Properly maintaining plumbago is easy enough for any homeowner, even those without a refined green thumb. Plant it in full sun and well-drained, fertile soil to encourage the most flowering. One or two applications of fertilizer per year will boost growth but isn't always necessary.
Give four to six feet between plumbago plants to allow enough room for them to take on their natural fountain shape.
Other considerations:
Plumbago can withstand a freeze and bounce back quickly—no need to sweat when temperatures plummet.
Mites and cottony cushion scale are two potential pests, but they don't typically impact long-term health.
Plumbago is deer resistant, decreasing its chances of becoming a snack.
Its attractiveness to butterflies makes it a great addition to a butterfly garden.
Snow-on-the-mountain
If plumbago doesn't tickle your fancy—or you're looking to fill an area not ideal for the sky flower—you might consider snow-on-the-mountain. The bush's lightness creates a romantic, cloud-like appeal that can add just the touch you're looking for.
A similarity between plumbago and snow-on-the-mountain is their low maintenance requirements after getting established. Just be sure to keep the soil watered to maintain the beautiful pink, white, and dark purple color combinations.
A critical difference between the two plants is snow-on-the-mountain's susceptibility to spanworm infestation. This small yellow-and-black striped caterpillar will entirely strip the bush of its leaves and may even eat the bark and twigs, leaving the plant terminally crippled. If leaves begin to look thin, examine closely to identify an infestation early. Treated quickly, caterpillar presence is entirely manageable.
Other considerations:
Pinch the end of the stems when the bush is young to encourage denser growth.
Prune once a year in the winter to maintain desired shrub size.
Disease causes very few significant problems.
And finally, don't suggest the snow-on-the-mountain to your friends up north—it doesn't actually like cold climates!
If you like what you've read in this short plant feature, take a gander over to your local nursery. They'll be able to answer more questions and help determine if the plumbago or snow-on-the-mountain will be a good fit for your space and needs.