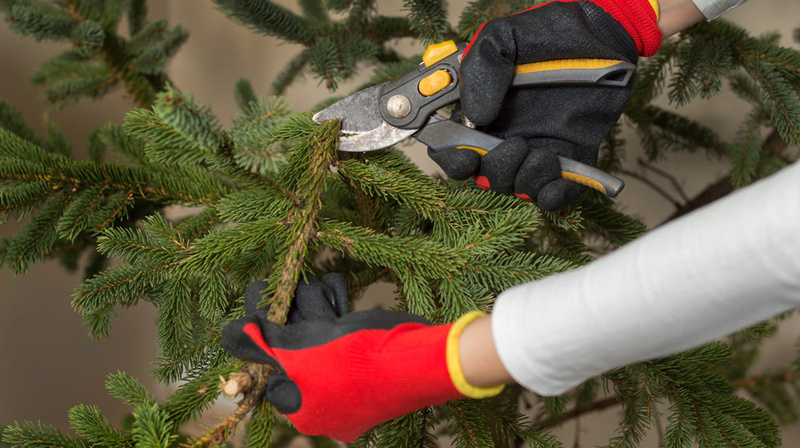 It's that gift-giving time of year! Got a green thumb to buy for? Check out our suggestions. We have several small tools to recommend as well as ideas for protective clothing and accessories. If those don't work, consider giving digital or print subscriptions to landscaping magazines.
Looking for gifts for a green thumb friend or family member? In this article, we'll go over some of the most useful and appreciated gifts to give that gardener in your life.
Handy Tools
A few small gardening tools make a great gift for someone who is entering the gardening world. There are several basic tools designed for shaping, installing, and maintaining plants that should be part of every gardener's collection.
A hand shovel or trowel is at the top of the list of essential gardening implements. Most gardeners like to own several. These tools can be used to install and transplant plants and move dirt and debris around the garden. They come in flathead, curved, and pointed variations.
A pair of hand shears is useful for pruning and shaping anything from small shrubs to herbs to houseplants. Standard and ergonomic variations are available at garden centers and through online suppliers.
A rake set has several useful applications. Larger, lightweight rakes are ideal for areas with shrub trimmings, leaves, and grass clippings. The wide tine span also provides a carrying surface for transporting the clippings and leaves across the yard to a waste bin. A smaller rake with curved steel tines helps till small gardens, manage weeds, and clear out space behind and between shrubs.
Consider buying a couple of different tools so that your gift recipient can enjoy a full complement of helpful gardening implements.
Protective Equipment
The beginner gardener may not think about wearing protective clothing or accessories. Give the gift of outdoor work clothes to keep your green thumb safe and comfortable.
In terms of safety, a pair of gloves is one of the most important items a landscaper can own. Sturdy leather gloves can be found in home improvement stores, hardware stores, gardening shops, and online. They are tough enough to keep out splinters, resist thorns, and protect hands from biting or stinging insects.
UV protection sunglasses are another helpful accessory. Shaded lenses reduce eye-strain. The UV layer protects the eyes from harmful rays.
A long-sleeve, sweat-wicking t-shirt or button-down keeps the sun off the skin and wicks away sweat to keep the gardener's body cool. Inexpensive shirts come in packs of five or ten and can be found in department stores in the clothing or outdoors section. Also available online.
Gardening hats keep the sun off the neck and face. A quality straw or fabric hat can be purchased at your local home improvement or gardening store. Find one with a wide brim that will keep the face and neck shaded.
A pair of gardening clogs or rubber boots will become go-to footwear for your green thumb friend or family member. The rubber is designed to comfortably protect feet while being easy to hose off after use.
Need more gift ideas? Consider giving subscriptions (digital or print) to gardening or landscaping magazines. Both novice and experienced gardeners and landscapers will appreciate this gift.