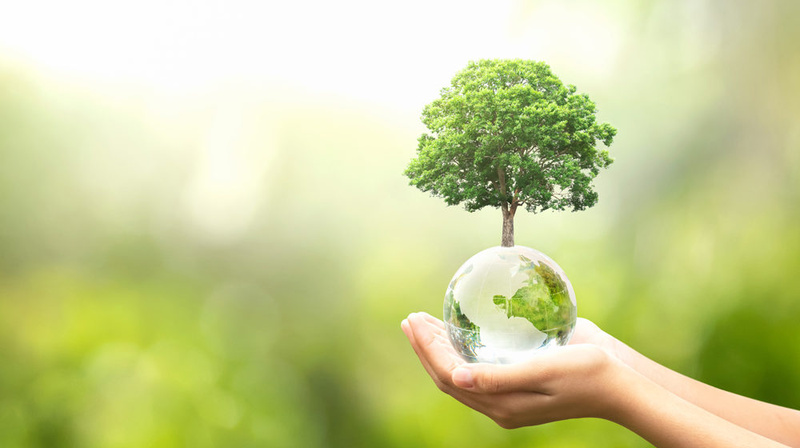 Celebrate Earth Day the Florida Way
Earth Day may occur just once annually, but it draws attention to a perennial principle—we have a role to play in caring for the Earth. Your part might be to just plant differently in your own home and yard.
The first Earth Day took place more than 50 years ago and marked the beginning of the environmental movement as we know it. Today, Earth Day is a day that calls for unity in at least one thing: caring for the natural world we live in. Although the official Earth Day has recently passed, Floridians up and down the state can celebrate what it represents all year round.
Environmentally-Responsible Landscaping
With the publication of Silent Spring in 1972, the American public became aware of how much devastation irresponsible growing practices can wreak on plants, animals, and humans. The good news is that making a difference can begin on our doorstep by implementing just one environmentally-responsible landscaping principle: choosing plants native to Florida.
Benefits of Native Plants
Native Floridians (both the plants and the people) are used to our state's heat and humidity, summer rains, and hurricane-force winds. The plants that have been here since long before Europeans arrived did pretty well without fertilizer and a watering schedule, so they don't take as much work to maintain as non-native plants. They're beneficial to the local ecosystem, reduce erosion, and help to prevent invasive species from spreading. All in all, native plants are the way to go.
Native Standouts
Bald Cypress
In addition to its stunning appearance, a bald cypress can live to over 600 years old—not that you're planning that far into the future. It can grow in dry or wet conditions and is a quintessentially Floridian tree.
Live Oak
The number of streets in Florida named after the live oak would alone tip you off to its prominence in the state. Especially when pruned correctly, the 19 native oak tree species are typically durable and wind-resistant in hurricane season.
Beautyberry
The American mulberry, or beautyberry, produces gorgeous purple berries that will bring birds flocking. These same birds have aided in spreading this deciduous shrub, which we don't mind at all.
Resurrection Fern
Maybe you've had a child (or partner) who only seems to hear you when you offer something they want. The resurrection fern has a trick of its own—it will appear shriveled and gray in a dry season, but with a good drenching, it "magically" regains its color and splays its leaves.
Beach Sunflower
This lovely native flower loves coastal areas and other dry, warm places. You're sure to love the drought-resistant beach sunflower almost as much as the butterflies it attracts.
 Black-Eyed Susan
Another coastal, drought-tolerant flower with yellow petals and a dark center, the black-eyed Susan is also perfectly suited for pollinator patches.
Global Initiatives
Earth Day has become such an agent for positive change because it invites communities worldwide to participate in bringing the health of the environment to the forefront of our collective mind. For the homeowners interested in extending their impact beyond their property lines, consider these global initiatives:
The Great Global Cleanup® is a campaign to remove as much trash as possible from those places where it pollutes the natural landscape and harms humans and wildlife
The Canopy Project is an Earth Day campaign to plant tens of millions of trees where forests have been destroyed by human activity or natural disasters