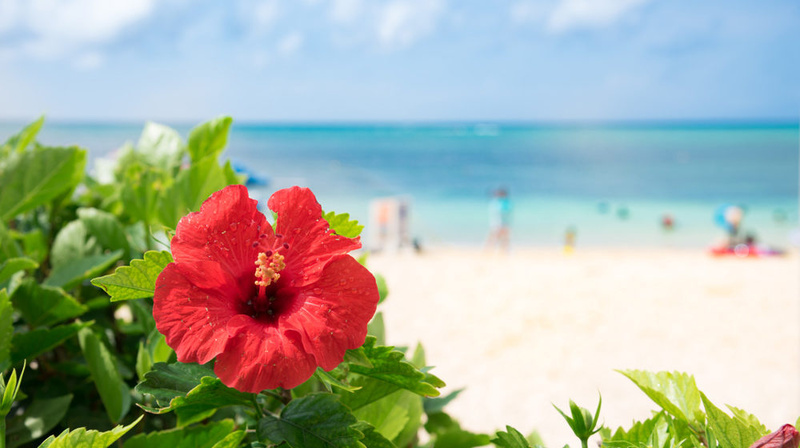 Want the Tropics? Plant Hibiscus!
Hibiscus is the quintessential tropical plant that makes most people think of Hawaii and vacation. Plant some in your yard and enjoy vivid blooms and greenery for many months of the year. In this blog, we talk about three main types of hibiscus, including cold-hardy varieties.
Flourishing in tropical and temperate regions of the world–including south and central Florida–hibiscus bushes add vibrant color and greenery to yards and landscaping. Add a few hibiscus shrubs to your property to invoke that Hawaiian paradise feel.
Types and Colors of Hibiscus
If we were to list every color and species of hibiscus, this article would be a novel. There are over two hundred species around the world, each with its own unique color spectrum. For this piece, we'll look at the three main types of hibiscus.
Tropical Hibiscus
Not a cold-hardy plant, this type of hibiscus must be carefully looked after, especially if installed in cooler areas of the state like north Florida. Some varieties can grow up to ten feet tall or more, making them the largest in height of the three main hibiscus types. Colors range from orange, red, and yellow to pink, purple, and white.
Rose of Sharon
Hardier than the Tropical Hibiscus, Rose of Sharon hibiscus plants are a little more tolerant of the cold and are suitable for growing in regions where winter temperatures range from the low 30's down to zero degrees. With smaller leaves and flowers than the Tropical Hibiscus, Rose of Sharon bushes can still reach an impressive eight feet tall. They come in the purple-to-red end of the color spectrum, including pink and white.
Hardy Hibiscus
The most robust of the three main types of hibiscus, the Hardy Hibiscus can withstand frosts and temperatures down to -20F degrees. While it only grows three to six feet in height, the Hardy Hibiscus has the largest flowers of all three types–ten inches or more in diameter. Its blooms are on the red end of the color spectrum and include pink and white.
Hibiscus Planting and Care
Watering
In the summertime, it's almost impossible to overwater hibiscus. In warm weather, daily watering is important for optimum health. However, the opposite is true during the colder months. Then, only water your hibiscus when the base soil is dry to the touch. Too much water can kill the plant in the winter.
Fertilizer should be a potassium-rich blend, either in a slow-release granular form or a diluted liquid mix.
Cold-weather Care
Be careful with your hibiscus in the winter months. Too much water will kill the plant, as will too little. Note the temperature, and if it is forecasted to drop, wrap Tropical Hibiscus in a sheet to avoid frost damage. Place potted hibiscus inside a garage or back porch.
Planting Tips
When planting hibiscus, make sure the shrub has a spot where it will receive plenty of sun and has enough room to grow and flourish. Plant in any season other than winter so that the hibiscus has time to root before the cooler months. Dig a hole just as deep as the root ball, and only two to three times as wide.
Be sure to plant your hibiscus in well-draining soil. Soil that drains too quickly will not retain water long enough to get into the plant's roots. Soil that retains too much water may cause your plant stress, loss of vigor, or death.