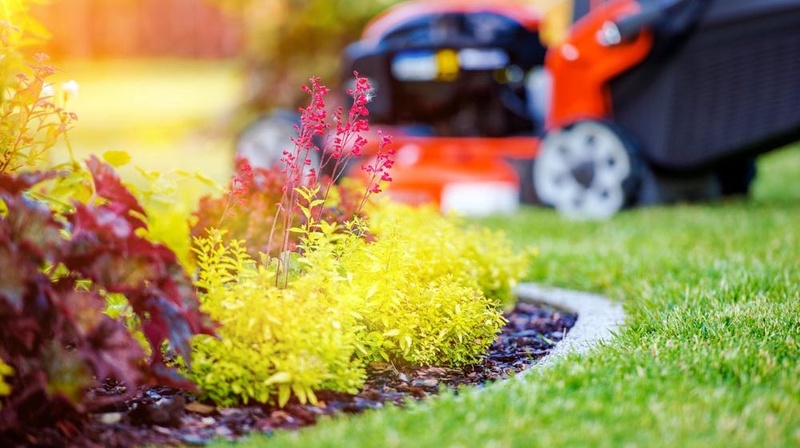 Lawn Care Equipment: The Essentials
With summer around the corner, homeowners responsible for their own lawn care should make sure they have the mowers best suited for their yards. Two important additional tools—edgers and string trimmers—take care of hard-to-reach areas and create clean, finished lines.
Summer is breathing down our necks, and with it comes the season when grass grows inches almost before our eyes. Are you ready?
If you are a homeowner responsible for your own landscaping and lawncare, make sure you have the right tools for the task. These include a lawn mower, edger, and trimmer.
Choosing a Mower
Several types of mowers are available on the market. There are small walk-behinds, riding mowers, and lawn tractors. Walk-behinds come in the old-fashioned push mower variety and in self-propelled versions.
Which kind of mower should you choose? Consider these factors:
–The size of your yard. If it's three-fourths of an acre or smaller, a walk-behind will do the job. You may want a walk-behind with a 21-22-inch deck (this is the width of the swath that the mower will cut). If you have a yard larger than three-fourths of an acre, consider a riding mower or lawn tractor. Common deck sizes for homeowner riding mowers and lawn tractors are 28-42 inches. If your yard is larger than one acre, you may want to purchase a zero-turn mower or front-engine lawn tractor with a mowing deck of at least 38 inches (or 44-54 inches for yards larger than three acres).
–The terrain of your yard. A flat yard is a different animal from a yard with slopes and valleys. You can usually handle the former with a traditional walk-behind; hills and slopes are easier to mow with a self-propelled walk-behind or a riding mower.
–The shape you're in. Are you able to push a mower around a yard? If not, you may need to opt for a riding mower.
–Extras. Look at adding mulching blades or a grass catcher bag (rear or side) to manage the grass clippings. Mulching blades chop the grass finely and spread it around the yard; grass catcher bags contain the clippings in a bag which must be emptied.
Servicing A Mower
If you already own a mower, servicing it before it is pressed into vigorous summer duty will improve performance and lengthen its life. Change the air filter (the filter keeps dirt and debris from getting into the engine). Add a fuel stabilizer. Change the oil and replace the spark plug. Check tire pressure.
Trim and Edge
A trimmer and an edger are lawn care staples. If you're managing your own lawn care, these are important tools to add to your collection.
String trimmers enable you to cut grass that is growing out of a mower's reach—in tight areas or along walls and fences. String trimmers do not literally use string. They are fitted with a roll of nylon cord, which, when rotating at high speed, creates a cutting edge out of the length that extends from the trimmer head.
Clean, crisp edges are created with a grass edger tool. This can be gas- or battery-powered or electric. An edger cuts along driveways, sidewalks, bed perimeters, and roadways to create a clean line where the grass meets these features. An electric-pole single-wheel edger is generally sufficient for the average residential yard.
The Whole Package
With a mower, edger, and trimmer, most homeowners are able to maintain their own yards satisfactorily.
#floralawn #lakeland #yardtools #mower #landscaping