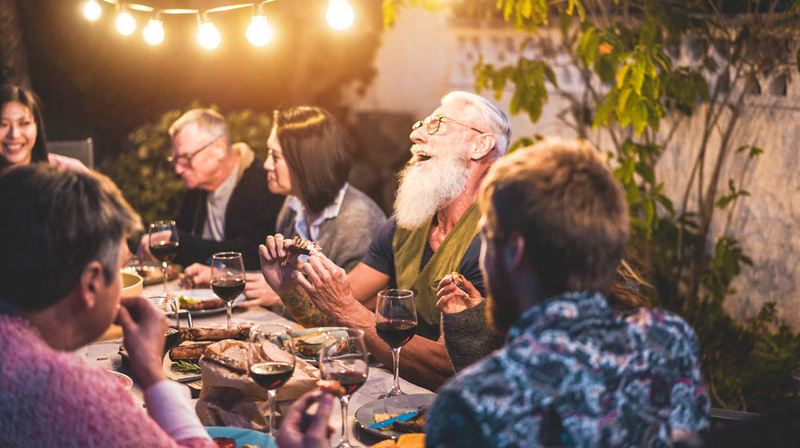 Landscaping Projects for the Summer Months
Long summer days are well spent completing fun DIY projects to upgrade and rejuvenate your landscape. Want to install a new landscape feature or spruce up an existing one? We've put together a few ideas for DIY projects to get you started.
These long summer days, though hot, are well-spent completing fun projects to upgrade and rejuvenate your landscape. Involve your kids or tackle a long-overdue task with your partner, and a chore can change into a fulfilling family project. Want to install a new landscape feature or spruce up an existing one? We've put together a few ideas for DIY projects to get you started.
Install Landscape Lighting
If you're looking for an instant landscape transformation, lighting is your answer. Landscape lighting makes your home appear more inviting after dark and provides an intimate space for time spent outside in the evening. Get ready for small get-togethers, dinner outside with the family, or winding down with a glass of wine while listening to the crickets.
Install path lights and spotlights to illuminate walking areas and dramatically highlight your home. Lanterns and string lights along the back patio create a warm, cozy gathering space.
Make a Walking Path
A walking path creates an attractive feature in your landscaping, showcase your favorite garden or specimen tree, guide guests from one spot to the next, and keep people off the grass.
Walking paths can be as simple or sophisticated as you'd like. We suggest putting pavers or steppingstones together to make a simple path. Install groundcover, flowers, or other plants along the walkway to finish it off.
Build a Patio
If you don't have a back porch or patio, it might be time to add one! A patio will create a space for sitting, grilling, eating, and more, but it can also break up the green space and make your backyard more interesting and inviting.
Spruce Up Your Garden Beds
If your garden beds are looking a bit tired, freshen them up with edging or new mulch. Edging creates a contrast between garden beds and the lawn, making a focal point of the garden and adding visual interest to the property. Edging materials include stone, brick, wood, metal, concrete, and more. Top them off with a fresh layer of mulch, and your garden beds will be transformed!
Line a Walkway with Plants
If you're itching to add new plants to your property but aren't sure where to place them, a walkway can be the perfect spot. Lining a walking path will add color and texture to an otherwise flat area and turn this functional feature into a beautiful one.
Create a Living Wall
Make a bold statement with a living wall or a vertical garden. A living wall provides privacy, acts as a barrier between different landscape spaces, and serves as a stunning, natural art piece.
Attach rows of pocket planters or container systems to a wall that receives plenty of sun (south-facing, if possible) and fill the planters with small transplants. This way, instead of planting from seed, you can visualize the design as you go and move things around if needed. Whether you install an irrigation system or water the wall by hand is your choice.