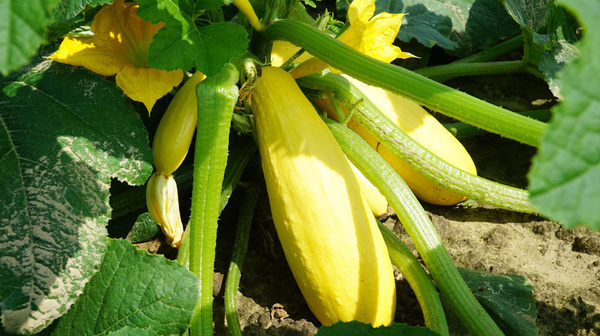 Vegetable Gardening in August
It may be hot, but you can still grow vegetables in August! Planting guidelines vary across the state, but herbs and even watermelons can be grown in all regions. Prepare your soil, plant based on the recommendations for your region, and enjoy another summer harvest.
Is it too hot to garden in August? Not if you've got the right gear and mindset. While the August heat and humidity can be stifling, vegetables can still be planted now. It's a matter of whether you're willing to brave the heat to do the work!
Let's talk about what can be grown in South, Central, and North Florida – planting dates and guidelines are different for each region.
South Florida
The selection in South Florida isn't huge, but it's more than enough to fill your garden!
For thriving crops, transplant these vegetables:
Plant these from seed:
Okra
Squash (summer and winter)
Pumpkin
Central Florida
In Central Florida, transplant these:
Tomatoes
Endive
Peppers
Eggplant
Carrots (transplant with care)
Plant these from seed:
Okra
Southern peas
Squash (summer and winter)
Onions (shallot and green)
Beans (lima, pole, and bush)
North Florida
Significantly cooler than the southern region, North Florida offers the most opportunity for August vegetable gardening. Plant a final warm-season crop, as well as the start of your cool-season one.
In addition to those listed on Central Florida's list, transplant these veggies in North Florida:
Beets
Brussels sprouts
Cauliflower
Collards
Kale
Cabbage
Broccoli
Plant from seed:
Beans (lima, bush, and pole)
Cucumbers
Turnips
Squash (summer and winter)
Onions (shallot and green)
Herbs Everywhere
Across the state, plant herbs that you can grow from transplants, not from seed. These include rosemary, bay laurel, tarragon, and ginger.
Let's Not Forget About Watermelons!
If you want to go all out, think about planting watermelon this month! You need full sun and lots of space – 18 to 24 square feet for each plant! If you don't have that much room but still want to try your hand at growing these melons, look for "icebox" varieties that require less space and reach a smaller size.
Watermelon can be planted either from seed or by transplanting, although their roots are sensitive. If transplanting, try to use peat pots and place the entire pot directly into the ground.
Tried and true icebox varieties include Mickeylee and Sugarbaby. If you have the space for large watermelons, try one of these varieties: Crimson Sweet, Jubilee, or Charleston Grey 133.
Gardeners, don't delay – North and Central Floridians need to plant this month, and those in South Florida only have through September to get their watermelons in the ground.
Prepping Your Garden
Regardless of the time of year, preparing the garden for new plants is necessary for successful growing.
Prepare the soil by mixing in organic matter such as manure, compost, rotted leaves, or an organic soil mix from your local garden center.
Test your soil pH to determine the nutrient availability and whether you should further amend the soil. Based on test results, you may need fertilizer to provide adequate nutrients. Always pay attention to guidelines and regulations when fertilizing.
Make sure your garden area drains well and pay attention to its irrigation needs. Conserve water (and prevent weeds) by applying a layer of mulch over the soil surface.
Get Out There!
With this guide in hand, you're ready to start your August vegetable garden. Just be sure to take precautions when working in the summer heat – hydrate, use sunscreen, wear protective clothing, and take breaks. Thanks to UF IFAS for planting guides and excellent gardening resources!