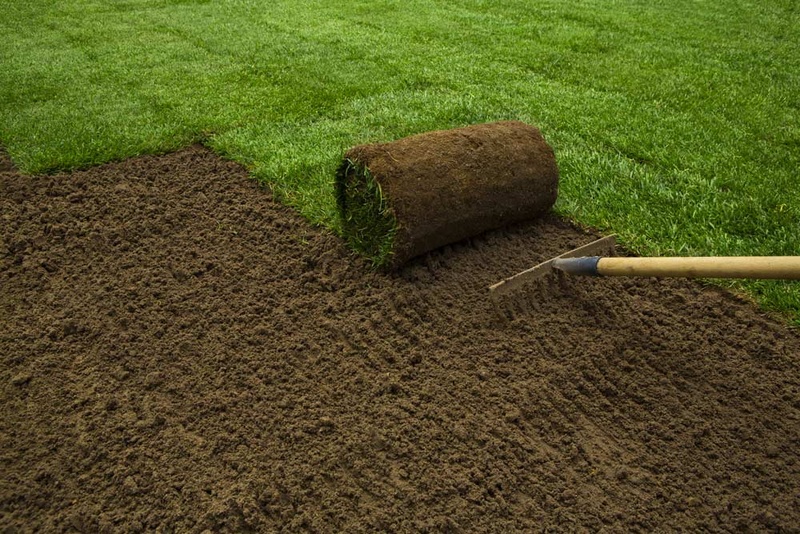 From Home to Field: Florida's Turf Grasses
Florida turf grasses must be relatively robust and able to tolerate high temperatures and high humidity. In coastal locations, turf grasses must also tolerate salt air and, often, salt water irrigation. Grasses that meet these demanding requirements include Bermuda, Zoysia, St. Augustine, Bahia, Centipede and Seashore Paspalum.
Florida's heat and humidity require turf grasses that can stand up to that combination and, in many locations, tolerate salt-water irrigation.
Residential/Commercial Turf Selections
Bermuda
Bermuda grass is grown on residential and commercial properties throughout Florida and is appreciated for its robust green hue and its ability to regain color with irrigation or rainfall. It can survive mild droughts. Cultivars include Tifway, TifGrand, TifSport, Latitude 36, TifTuf, Celebration, Bimini, Princess 77, and Sultan.
Zoysia
While Zoysia grass turns brown in a drought, it does not die. It enters a dormant state and will display a return of color upon receiving rainfall or irrigation. Zoysia is used as lawn turf in Florida and includes cultivars De Anza, Diamond, El Toro, Emerald, Zorro, BA-189, JaMur, Zeon, Zenight, Toccoa Green, Empire, and Meye.
Centipede
Homeowners in central and northern Florida commonly install Centipede grass, which includes cultivars Common, Covington, Santee, and TifBlair.
St. Augustine
This turf grass is the most common choice of Florida property owners. It's a thick, robust grass that creates a carpet-look when optimally cared for. St. Augustine grass requires regular water to retain its vigor; without irrigation or rainfall, it will die. It has multiple cultivars, including four dwarfs (Captiva, Delmar, Sapphire, and Seville).
Bahia
Bahia is not a common turf choice of property owners who desire a lush, manicured lawn presentation. Its blades are light in color and thin. However, because of its drought tolerance, it is a favorite in locations where irrigation systems are absent. In dry periods, it will turn brown and go dormant, but will revive with water.
Golf Course Turf Grasses
Bermuda
Bermuda is one of the most well-known and commonly used turf grasses installed on golf courses in warm locations such as Florida. It repairs rapidly and withstands traffic well. It is both heat- and drought-tolerant. Perennial ryegrass can be seeded over Bermuda to fill in holes or thin areas that emerge during the winter. The Tifway 419 hybrid Bermuda has been used extensively as a sports turf for the past 40 years.
Zoysia
Zoysia is used in Florida and on courses throughout much of the country. It has deep roots and fine blades. It retains its color and can be mowed as closely as ¾ inch. The cultivar Meyer Z-52 is a popular fairway and tee grass choice because it is easy to manage.
Seashore Paspalum
Seashore Paspalum has a number of cultivars: SeaStar, SeaIsle 1, SeaIsle 2000, SeaDwarf, and SeaIsle Supreme. A common characteristic of these cultivars is their tolerance to salt water (unlike Bermuda and Zoysia). Some thrive on saltwater. Most of these cultivars are ideal for fairways, tees, and roughs. Most can be irrigated with a seawater blend or even with straight ocean water.
SeaIsle Supreme Paspalum has a fine leaf blade and can be mowed to 1/8 to 3 inches. It grows faster than other Paspalums and is the most salt-tolerant of all cultivars.
All Paspalum cultivars must be sodded or propogated by transferring stolons, rhizomes or sprigs since it does not produce viable seed.
Athletic Field Turf Choices
Turf grasses frequently chosen for installation on athletic fields include SeaStar Seashore Papsalum, Tifway 419 Bermuda, and Celebration Bermuda.