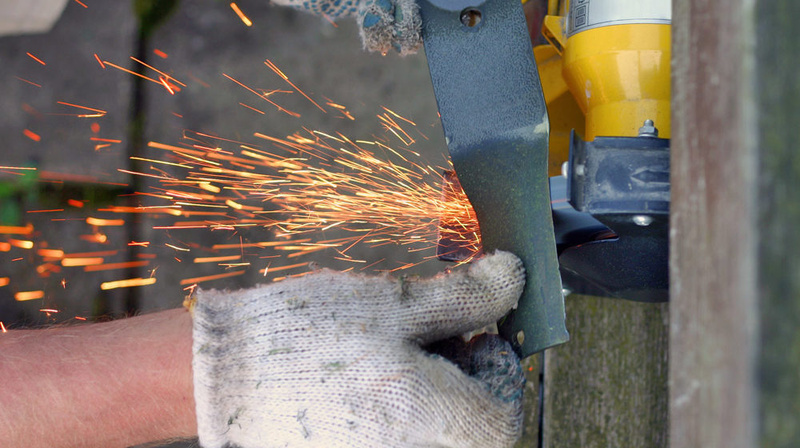 Getting Ready for Growing Season
The growing season in Florida has either arrived or is at your doorstep, depending on where in the Sunshine State you live. Prepare for it now by performing necessary and preventative maintenance on your mower and all other lawn care equipment.
Depending on where you live in Florida, the growing season has already arrived or is just around the corner. Either way, it's not too late to prepare for the coming spring and summer months. Let's talk about a few simple things every homeowner can do to get their lawn care equipment in tip-top shape in preparation for upcoming weekly use.
Big Guns First—Start with the Mower
When maintaining their lawns, many homeowners do the whole shebang—mowing, edging, trimming, etc. And while some extra tender loving care really sets one lawn apart from the next, a yard with precision edging but uncut grass will always look unmaintained. For this reason, begin your equipment maintenance with your mower so it will always be ready to give the grass a fresh cut.
Take a few minutes before starting up your mower to wipe it down and look it over for anything out of the ordinary. If nothing catches your eye, move on to this short checklist:
As necessary, change the oil and air filters.
If the blades haven't been sharpened since the end of the last growing season, now is the ideal time.
Check tire pressure; inflate tires to recommended PSI.
Depending on how, and if, the mower was winterized, you may need to fill up the gas tank and reconnect the spark plug.
The goal is to prepare your machine for the upcoming heavy use by attending to the things that are easily neglected between weekly mowings.
Attend to the Supporting Equipment
Once the mower is up and running, gather the other tools you plan on using this season and service them one at a time. String trimmers, edgers, blowers, hedge trimmers, etc., will all likely have been sitting for several months, and a variety of issues may have arisen. After visually inspecting each piece, walk through this checklist:
Clean the air filter and replace the spark plug as necessary.
Prepare the correct gas/oil mixture (keeping in mind this mix is usually not good for more than 30 days).
Check your supply of consumables, such as string trimmer line, and purchase more if needed.
If you are uncomfortable with performing any of this maintenance at home, having your equipment professionally serviced is another option. It will cost more but will remove any doubts as to whether it was done correctly—just be sure to find a reputable service provider.
Finally, the Accessories
After moving systematically through your mechanical equipment, ensure you have any other miscellaneous gear that you will need throughout the growing season. Though not all-inclusive, here is a starter list:
Gloves
Eye and ear protection
Wide-brimmed hat
Other appropriate clothing, such as breathable pants and long-sleeved shirts
For those who don't enjoy yard work, a guaranteed way to make it worse is to discover at the last moment that you don't have the accessories you need. Keeping everything in a central location after use will reduce the likelihood of that happening.
Now, Saddle Up!
Ready or not, spring is coming. Fortunately, seasoned Floridians know what to expect: thick grass and rising temperatures. Welcome this coming growing season by performing necessary and preventative maintenance on all your lawn equipment that will allow you to keep your property looking good all summer long.